And it's absolutely
stunning
!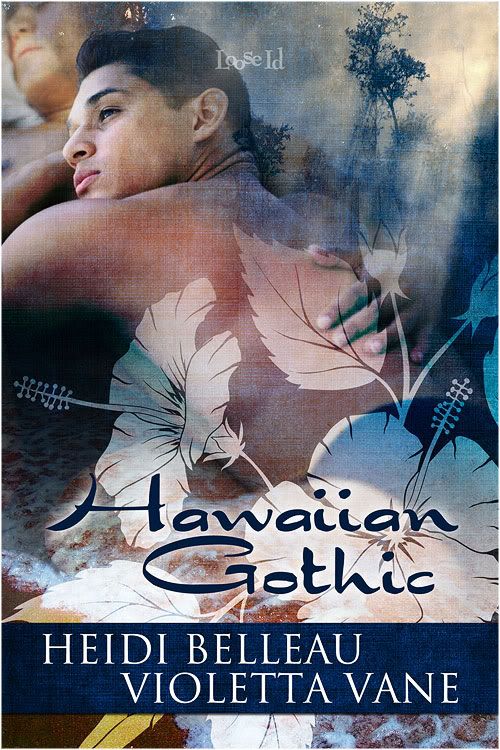 The art is by
April Martinez
, who works for Loose Id and Liquid Silver books, and we think it perfectly encapsulates the tone and spirit of the novel. What do you think?
Hawaiian Gothic
comes out from Loose Id on June 12th, 2012. We don't have an official blurb or a goodreads page to link to yet, but when we do, you know it'll be here! In the meantime, have you
signed up for our new release newsletter
? This newsletter will send you an email on the day a new book by us releases
and nothing else
. It's a great way to keep up to date on our writing!